1.Perform patient monitoring using Cardiphone by making full use of big data analysis technology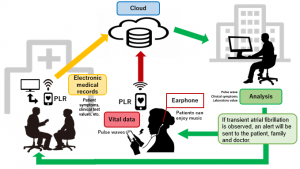 Cardiphone is a wireless earphone that can monitor a patient's temperature and cardiac diseases.
Together with Professor Hashida of the University of Tokyo, will develop a system for managing their health while enjoying their favorite music with wireless earphones.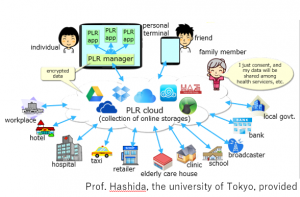 Professor Hashida has developed the Personal Life Repository (PLR) application. This is an application that allows individual patients to easily manage their medical information rather than storing it in a hospital or clinic. By connecting Cardiphoe to this system, it will be possible to manage the patient's health and investigate the safety after using drugs and stents.
With this business plan, it was adopted by X-hub Tokyo sponsored by Tokyo Metropolitan area last fall. We plan to deploy this technology not only in Japan but also overseas.
2.Regulatory Consulting, monitoring related global clinical trials and data management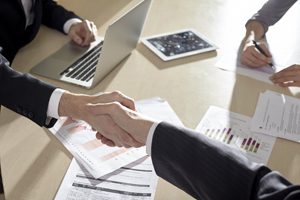 In Japan's regenerative medicine industry, the infrastructure that can develop the fastest regenerative medicine products in the world has been in place. Although Japanese markets are attracting much attention from overseas bio-ventures, understanding of the Pharmaceuticals and Medical Devices Law is important for business development in the Japanese market. For overseas biotechnology ventures to operate in Japan, we will support consultation with PMDA.
In addition, we can also conduct clinical trials in Japan under umbrella of global clinical trials and NDA/BLA dossier preparation service.
In cooperation with overseas CRO, we will provide service by business alliance with domestic CRO of the global monitoring clinical trial in Japan.
In addition, we can provide our clients with services by partnering with domestic CRO, data management business in clinical trials or clinical researches in Japan.